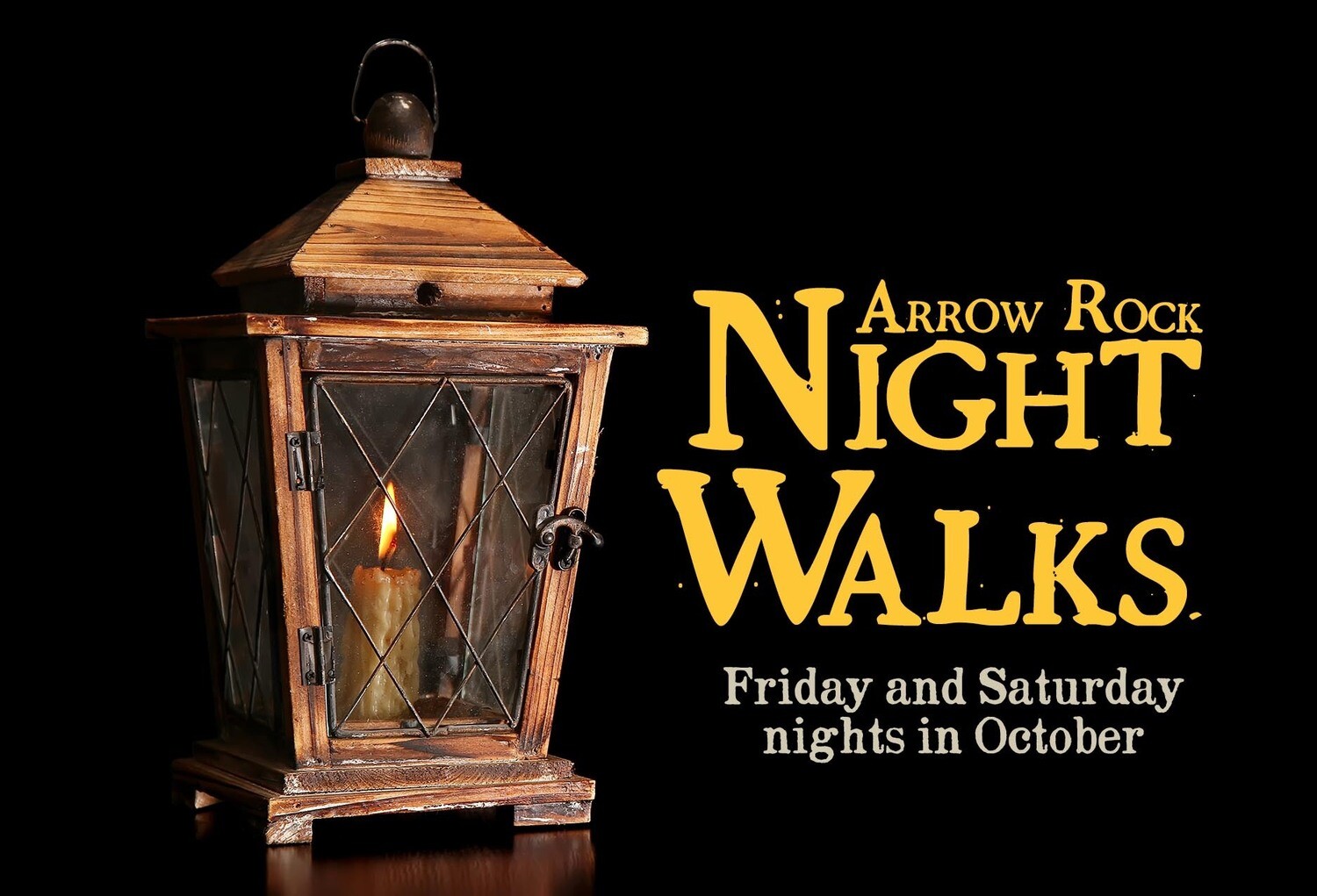 ARROW ROCK NIGHT WALK
SKU 00010
Product Details
They're back and more spine-tingling than ever! Your guide will lead you on a two-hour walk (with frequent stops) around the village, recounting spine-tingling tales of daring adventures and dastardly deeds from days gone by. You'll walk in the footsteps of great American painter George Caleb Bingham, "Quinine Doctor" John Sappington, rowdy river men, weary pioneers, slaves, merchants and tradesmen who lived and died (and some say linger still) in the village. Night Walks take place every Friday and Saturday evening in October.
The Night Walk on Saturday, Oct. 9 will be a special Spirit Walk, that will include a pre-walk dinner at the J. Huston Tavern, plus four special cocktails along the Night Walk route. The Spirit Walk is limited to participants who are 21 and older
Tickets may be transferred and are refundable with at least 48 hours notice. In case of cancellation due to inclement weather, we can convert all or part of your purchase to a tax-deductible donation or cheerfully refund your purchase in full.

Save this product for later